The continued struggle to find and retain workers, along with a key network connection, led Roemer Industries to join Mahoning Valley Manufacturers Coalition. Like many businesses, the company needs help building its workforce.
Roemer specializes in custom graphic industrial identification products like nameplates, signs, labels, overlays and panels. The company has more than 150 customers. Most of them fall in the transportation, railroad, automotive and aerospace industries.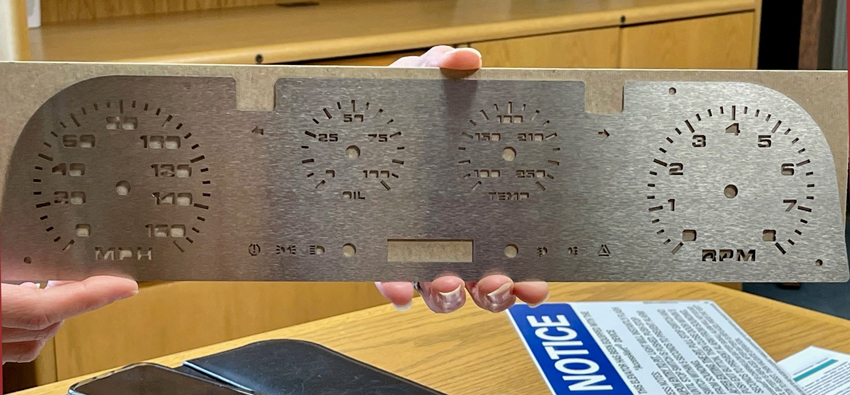 "We're not just fabricators, and we're not just printers. We marry the two, and that makes us more unique," said Alyssa Pawluk, marketing specialist at Roemer Industries.
The company originally started in Sharon, Pa. in 1937. Decades later, Roemer moved to Masury, where it's been for more than 30 years. Dave Gurska is the owner and president. He also owns AML Industries in Warren, another MVMC member. Roemer currently has 41 employees.
Complying with material certifications
Roemer has certain standards to abide by for various jobs – including government contracts.
"A lot of customers require certifications for materials and documentation for jobs. When we deal with the metals and materials, we're very specific about what we use and how we apply it," said Jill Palumbo, Roemer's chief operating officer.
Paula Lazzari is the business development specialist at Roemer Industries, and she recently got an inquiry about a possible government contract. A business that makes military helmets was asking about Roemer's certifications for materials and doing research.
"The company is deciding if we comply, and they might send us something to quote, and then we'll see if we can build that relationship," said Lazzari.
Palumbo says sometimes those contracts can be difficult. It's usually a long process and includes mountains of paperwork.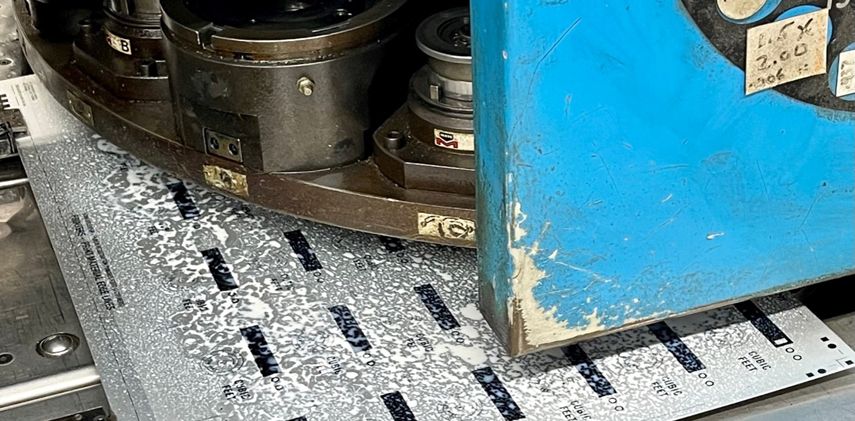 The process of making products
Various metals and materials are used to make the products like stainless steel, aluminum, brass, vinyl and polyester, to name a few. Depending on the customer's needs, a product can be made heat and weather resistant, reflective or tamper-evident. Some of the processes used at Roemer include etching, screen printing, laser marking, milling, CNC punching, welding, engraving, digital printing and vinyl cutting.
"We have custom tools to make nameplates and labels. There are certain requirements for every order. Some of the products can be made different ways, but it's about finding the best way based on the quantity," Lazzari said.
Roemer can also add a barcode or QR code on any label. This allows it to be scanned for inventory purposes or to pull up maintenance information.
The etching process and washing the print screens requires close attention because they involve hazardous chemicals. There's extensive training for employees in those jobs in case of an emergency.
A special company comes in to remove and dispose of any extra chemicals that aren't used.
Why join MVMC?
Palumbo says besides hearing about MVMC through AML Industries, the company's interest in membership is because of the resources and training programs offered.
"We need people on the floor in our production areas. Every place has turnover. Covid was an adjustment period, but we've been growing since then," she said.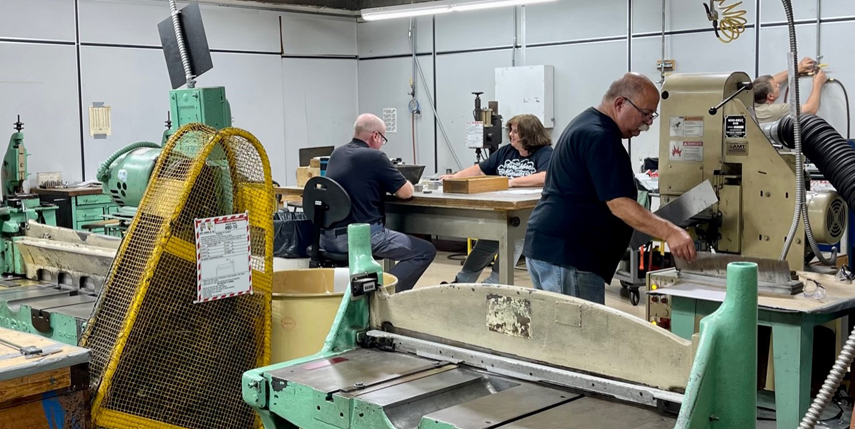 Some people were laid off due to the pandemic, and others quit, but the company was fortunate to survive. An entry-level job at Roemer starts at $16.50. In production, there is a certification program where employees can earn higher wages for reaching certain milestones.
"There isn't a huge population in this area, so it's hard to find people willing and able to work. We have geographical challenges because it can be a long drive from other communities," Palumbo said.
She adds that having contact with local manufacturers through MVMC is beneficial. Roemer has the chance to communicate with businesses going through the same things and establish relationships.
Palumbo recently had the chance to see the WorkAdvance program in action. She visited a bootcamp cohort and talked with participants about Roemer, which is a committed employer.
"They were definitely engaged and wanted to be there. That was encouraging to see," Palumbo said.