In the industrial portion of Salem is a larger-than-life manufacturer with ties all around the world.
Founded in 1985 by engineer John Buta, Butech Bliss is known globally for rugged machinery, notably a scrap chopper.
Butech Bliss is an MVMC member.
The Butech Bliss scrap chopper processes ferrous and non-ferrous metals that are various thicknesses and material yield strengths.
Buta still owns the company today that employs 294 people.
In the early 2000s, Butech purchased the assets of Bliss which included a large manufacturing facility the newly combined companies are now known as Butech Bliss.
Employees can install the new machinery once it's complete, also training customers on how to use the new equipment.
Family atmosphere
Walking through Butech Bliss, many of the employees have a welcoming, close demeanor.
That's partly due to a family atmosphere with low turnover.
"We have many employees that have been with the company for many years. Butech Bliss is a family-owned business and they set in place a very nice benefits package with a rich vacation package, paid medical insurance and annual bonus just to mention a few," Lisa Kravec, marketing and advertising manager, said.
There's also an investment in new employees.
Butech Bliss offers an apprenticeship program for machinists and large equipment assemblers.
Big projects
The three facilities in Salem are a combined 500,000 square feet.
The Bliss portion makes the steel.
Jobs at Butech Bliss are oftentimes massive, Kravec said.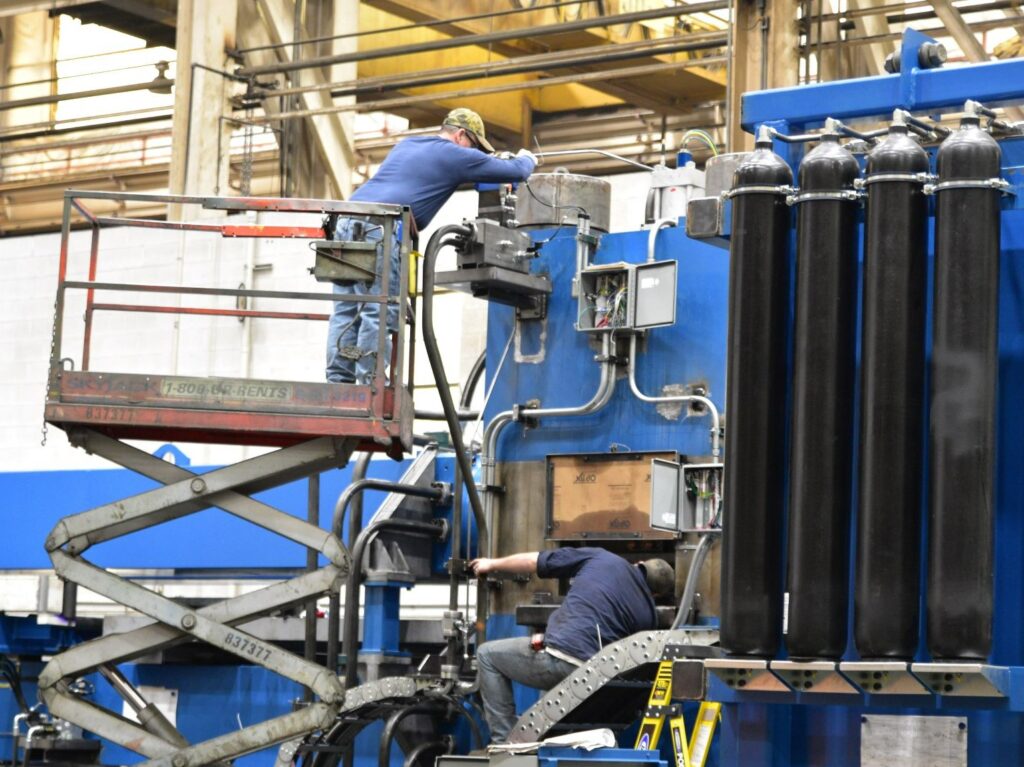 "Sometimes our pieces are so big we have to hire super trucks that have 19 axels and are escorted by police cars," she said.
Then there was the time Butech Bliss build the world's largest shear for a client in Germany.
To transport the machinery overseas, a ship from a Cleveland port was hired, Kravec said.
Helping to further shape the manufacturing field, Butech Bliss is building machinery for the nation's most efficient steel plant in Siton, Texas.
A hot mill will go in, surrounded by service centers. One of the centers has purchased two service lines.
"We're getting to be a player in this huge project in Texas. It's exciting," Kravec said.