Ellwood Aluminum in Hubbard is in a big start-up phase.
The manufacturer produces large-diameter aluminum ingot and billet, rectangular slab, and cast plates.
Following a 72,000-square-foot expansion last year, the facility covers 105,000 square feet.
The century-old, family-owned company melts down metal to form a 94,000-pound aluminum slab, human resources and safety specialist Hank Stull said.
"You don't realize how big the slabs are until you see them," he said.
The metal slabs are purchased by other companies, including Boeing and SpaceX, to be formed into a new part.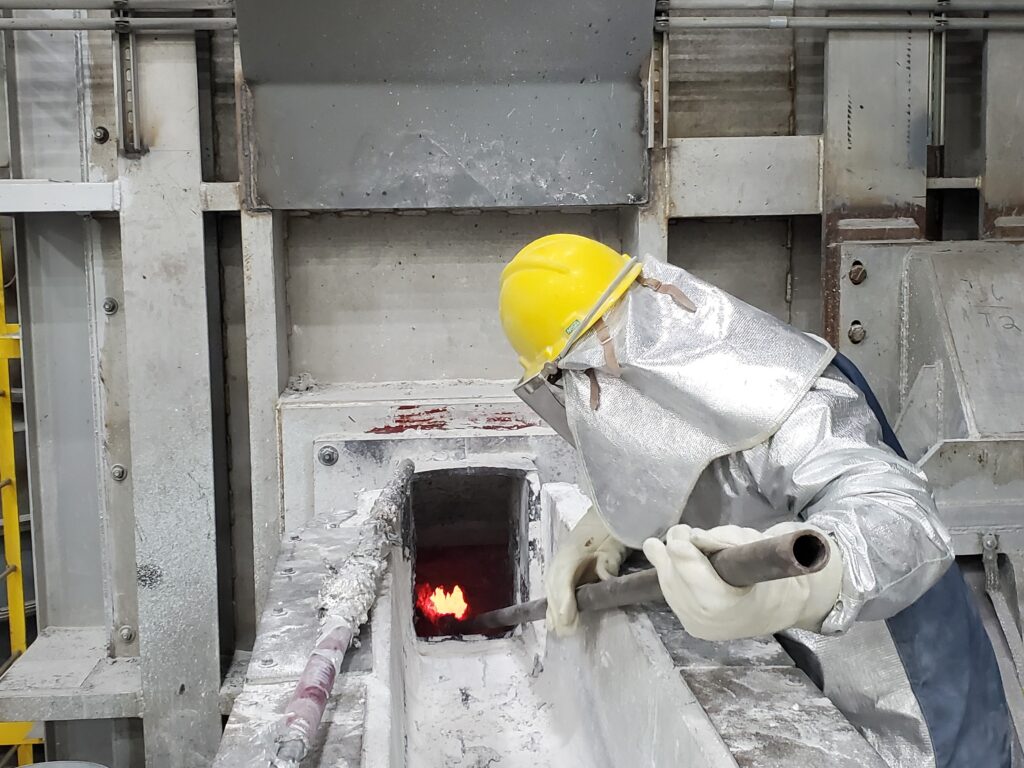 Looking to grow
There are currently 10 salaried people and 25 hourly, working two shifts. The goal is to grow the hourly positions.
"I need to double what I have now," Stull said.
Ellwood Aluminum is among the newest member manufacturers of Mahoning Valley Manufacturers Coalition. They have been working together to bring more people on board at the facility, as well as with help with online promotion with social media, Stull said. The collaboration with MVMC helps lead people to the plant, Stall said.
A second round of WorkAdvance, also with MVMC, is being implemented. Earlier this year, three candidates were hired out of the program.
WorkAdvance offers a five-week training program to the candidates specific to Ellwood Aluminum's various roles.
This time around, Stull hopes to see 10 candidates.
Women joining the force
Ellwood Aluminum welcomes women to work, too.
Out of the 25 hourly employees, seven are women who worked up the ranks, Stull said.
"They didn't have aluminum experience, but they all serve in key rolls now," he said, adding they moved up from casting operator into their roles, which include control room and saw operators. "It happened pretty organically."
While the company continues its path in the aluminum industry and create ways to hire new employees, Stull feels the expansion and upcoming projects are good signs of what's to come.
"I think we're headed in the right direction," he said.