While Brilex Industries works to design and build specialized heavy equipment for customers around the world, the local advanced manufacturer also likes to spark interest in manufacturing careers.
That was the case when 13 teens from the Beatitude House toured their facility.
The nonprofit reached out to Mahoning Valley Manufacturing Coalition to set up a series of tours of trade and manufacturing facilities as part of its summer program for juveniles.
Through education and safe living, the Beatitude House helps disadvantaged women and children.
MVMC is a network of valley manufacturers who work together to create a skilled workforce by a number of ways, including raising awareness of different types of work in manufacturing, which can lead to higher wages. Skills are also assessed for employees, both current and future.
Brilex opened its doors to give the teens, between the seventh and 12th grades, a glimpse at what it means to work in a manufacturing position.
Opening their eyes to today's manufacturing jobs
"So many young folks, and their parents, have a misconception that manufacturing is dark and dirty work," Brilex plant manager Ryan Engelhardt, said. "Through tours, youths can see different aspects of work done in the field, and in this case, Brilex."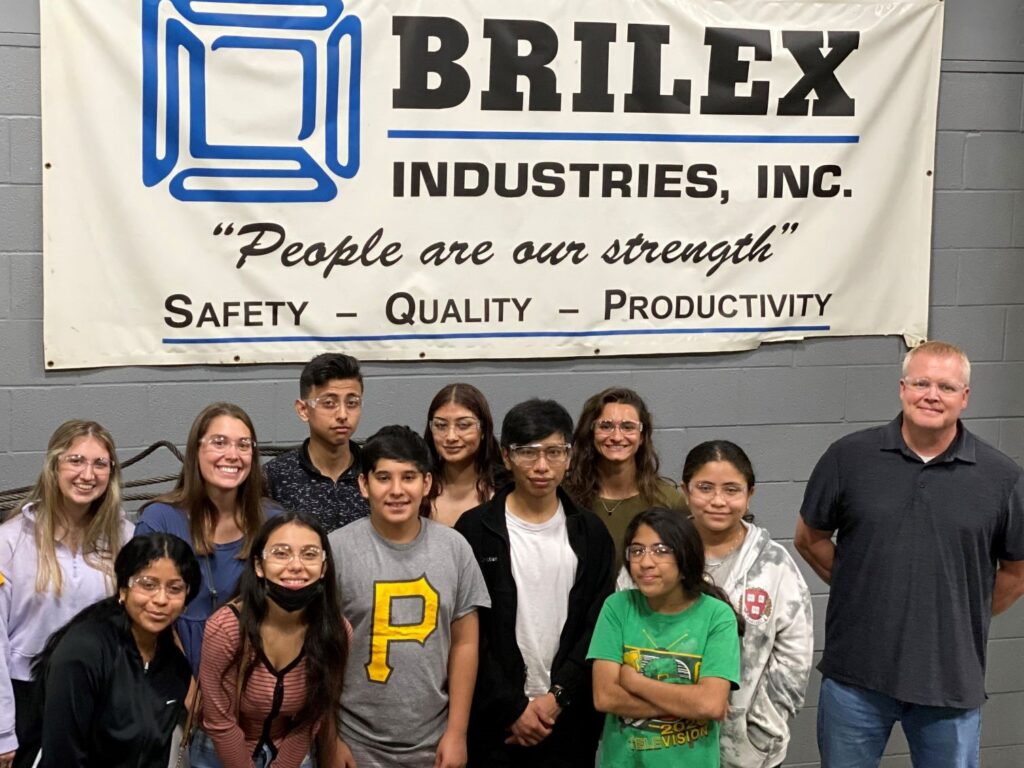 Speaking on a local level, tours allow for young people to see various types of work done here in the Mahoning Valley, said Katie Denno, marketing manager for Brilex.
As manufacturers hold tours, more interest is generated in the field, Engelhardt said. That in turn creates a "potential pool" of people who are likely to look into the field when they are ready for employment.
Partnering with MVMC, Jennifer Battaglia, child wellness coordinator for The Beatitude House, said the Brilex tour showed the kids different employees, ranging from welders to machinists to engineers, work together in the same building.
The summer program works to show the kids that college doesn't have to be the only option they have after graduating high school.
"It was important to us that they were able to experience what it could like to go to a trade school, and the jobs they would be doing in manufacturing if they choose that path," Battaglia said.
Tours were also held at Youngstown State University and Eastern Gateway Community College, which will lead to conversations with the teens throughout the school year about what they would like to pursue, Battaglia said.