Through a local partnership, children were introduced to manufacturing as they spent time learning hands-on what it means to be part of the industry.
During the Kids Career Fair held at the Mahoning County Career and Technical Center, manufacturer member City Machine Technologies, Inc. and Oh Wow! The Roger and Gloria Jones Children's Center for Science & Technolog presented an early afternoon of encouraging children and their parents to consider workforce development as they get older.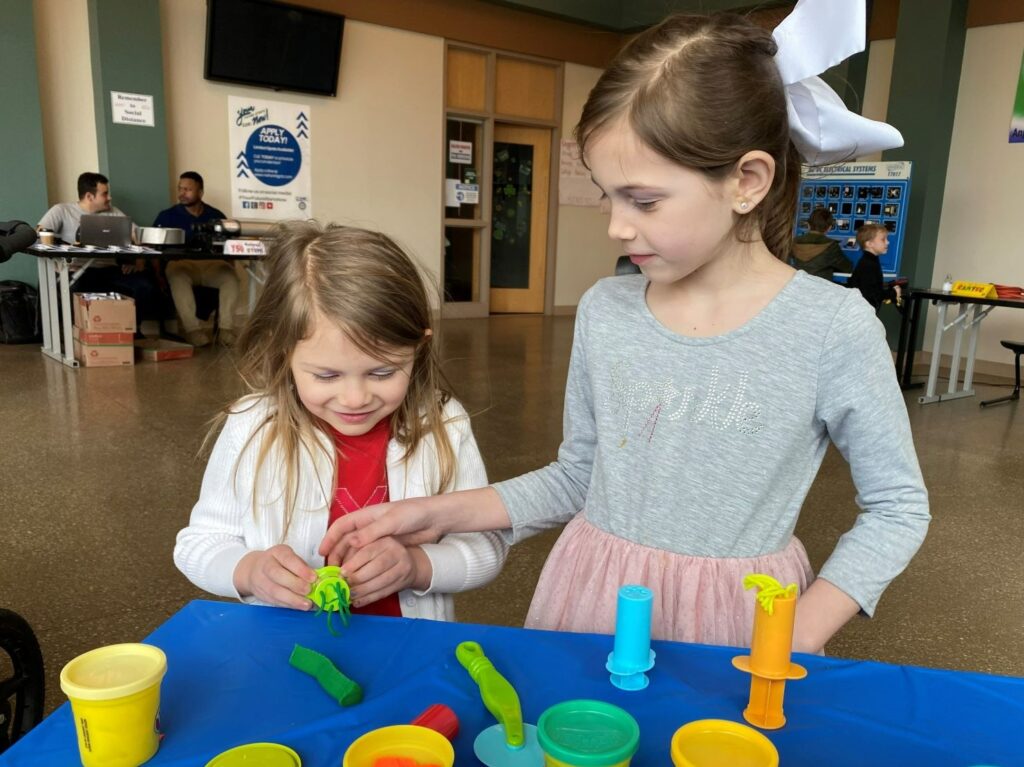 "This is a great opportunity to introduce students and their families to what modern manufacturing is," said Allison Engstrom, project manager for MVMC.
"Our goal at MVMC is to find ways to bring people into the manufacturing industry, and one of the ways we are doing that is through youth outreach, where we promote conversations with children about their future," Engstrom said.
Over the course of four hours, 1,000 people attended, visiting not only CMT, but also the exhibits from fellow MVMC members Vallourec and Marsh Bellofram.
Each table offered information, hands-on fun and a presentation about various roles in manufacturing.
There were more than 40 organizations and career tech programs from around the Mahoning Valley who set up booths and presentations, showing different career paths available.
At MVMC's booth, about 200 children – mostly elementary and middle school students – rolled up their sleeves and used Play-Doh to learn about extruding.
To discuss ways to build community outreach programs, contact Engstrom at allison@mahoningvalleymfg.com.