Michael Fountain, production supervisor at ClarkDietrich in Vienna, has worked his way up the ranks within the company during his 11 years.
He first started in the corner bead department, the fastest-pace area of the facility, as a temp employee.
"I stuck my nose to the grindstone and kept at it," Fountain said.
He ultimately was offered a permanent position, becoming a roll form operator for nearly six years.
Then, Fountain transitioned to shipping for four and a half years before taking on his current role.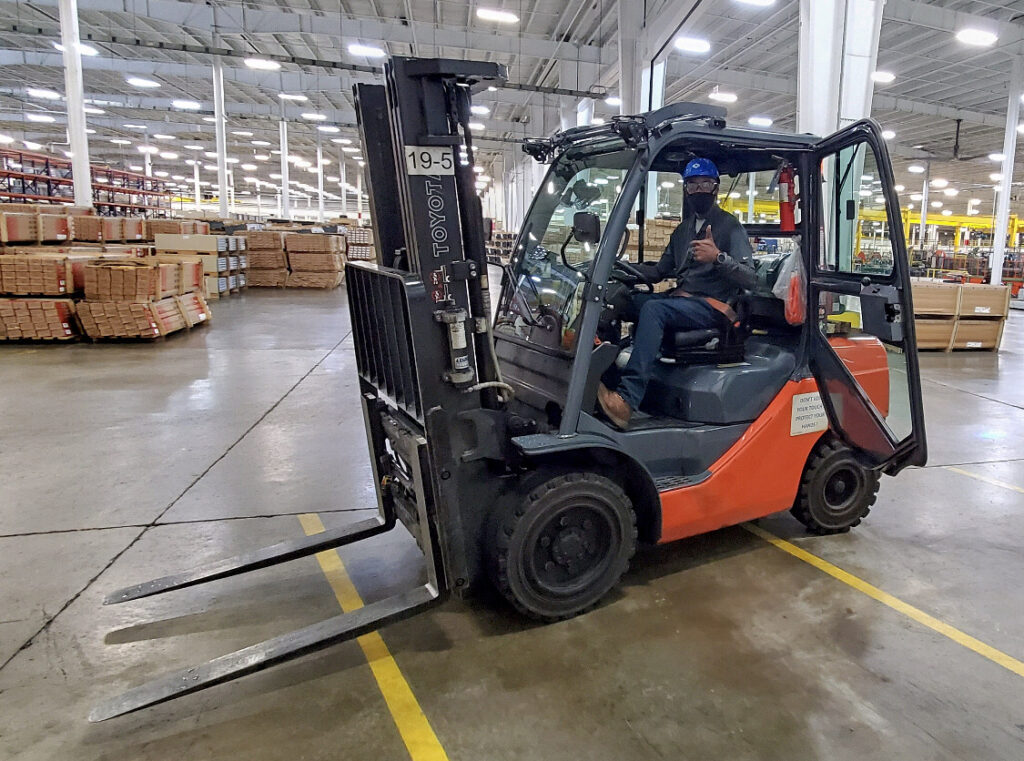 New beginnings
Coming to ClarkDietrich was a career change for Fountain.
Working at Northside Hospital in environmental services prior to joining ClarkDietrich, Fountain was enlisted in the United States Army before that.
While employed at the hospital, Fountain was hopeful of a long-term relationship with Northside.
"I was looking to move up there," which didn't end up happening as the hospital was purchased, and some layoffs started to happen.
Fountain made it through a few waves of pink slips, but ultimately was laid off.
Through temp agencies, Fountain bounced around. When the call from ClarkDietrich happened, he told his wife he would hold off. Finally talking with the agency, he was asked if he would travel, and how far.
"I asked how far, and they replied, 'to Trumbull County,'" Fountain recalled, responding: "I'm on my way."
He hasn't looked back.
Leading by example
During the interview process for production supervisor, Fountain was asked what his approach to being a supervisor would be.
"I had this big, grand answer" that was eventually summarized by the interviewer, Fountain said.
His approach is best said in three words: By your side.
"That's how I like to lead. It's not in front of my employees or behind them, but right by their side," Fountain said. "If there's an issue, I like to be right there next to them to figure it out together."
There's a side-by-side approach day in and day out at ClarkDietrich company-wide, Fountain said.
Finding a balance
Through his manufacturing career, he's worked various shifts to best support his family, and each time, ClarkDietrich has valued his decisions, Fountain said.
When he's had to take time off due to family deaths or sickness, his colleagues have reached out to check in on him, not to pressure him into coming back to work.
"They were making sure I was taking time to recover properly," Fountain said.
It ranged from his team he supervises to facility administration and management.
For someone considering a career change or coming out of high school and not sure what to do with their life, Fountain said 'look into manufacturing.'
"Get out of your own way," he said. "Just jump. You'll never know if you can fly or not unless you jump."
When you jump and you start to fall instead of soar, Fountain said chances are, someone will be there to catch you and lift you up where you need to be.
"That's a very positive thing I experience every day."