While he was already inching toward a college degree and working full time, Joe Zagorec changed courses and took a chance.
It was 1995 when he decided to leave his studies at Youngstown State University and go into a skilled trades apprenticeship.
"It's kind of a big career change, but the opportunity presented itself and I took advantage of it," Zagorec said.
He's now a tool and die maker at ClarkDietrich in Vienna, where he's been since 2016.
Previously, he was at Delphi Electric for 25 years working on molds and progressive dies after going through their tool and die apprenticeship.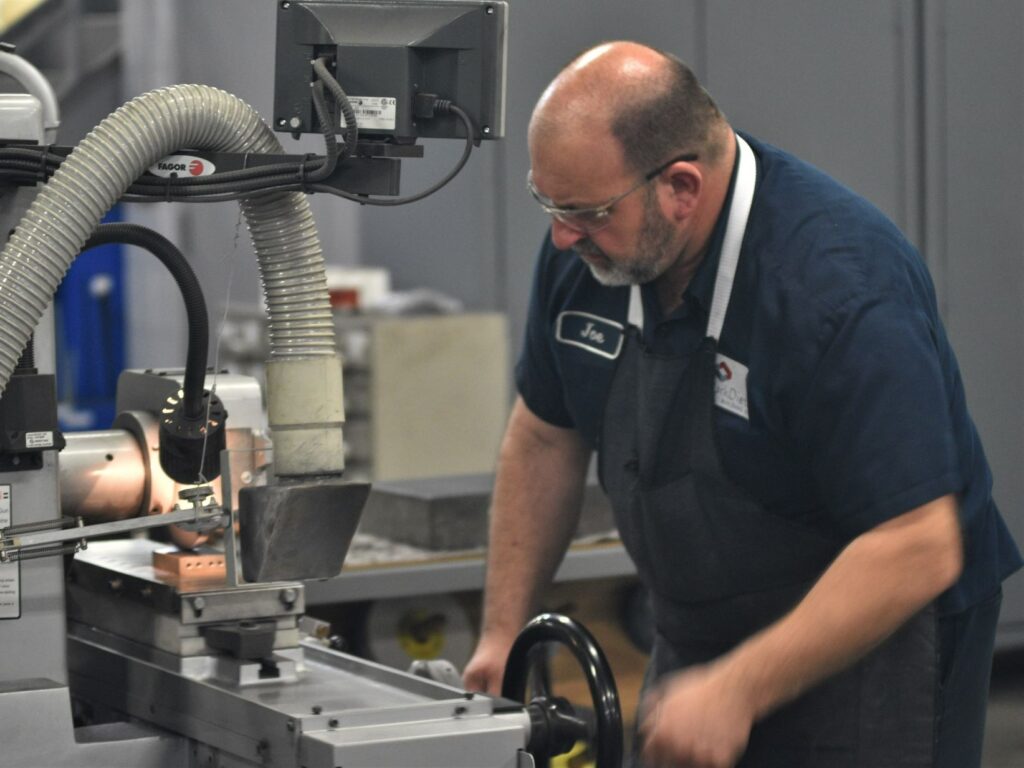 Making the switch
He realized he enjoyed the atmosphere of the classroom-machine shop setup.
The apprenticeship was two years in the classroom then two years in the plants applying what he learned while working under a journeyman's mentorship.
"It's different" learning in a traditional college setting and working, compared to applying lessons hands-on, Zagorec said.
Completing an in-house apprenticeship allows for the employer to "mold" the training employee to learn different roles within the company, Zagorec said.
New beginnings
Before joining ClarkDietrich, Zagorec didn't work with rotary dies.
Instead, he worked on progressive dies, running 1,500 strokes a minute.
Learning the new skill wasn't difficult, he said.
"The concept is the same as far as die work."
During his apprenticeship, Zagorec learned mostly conventional, he said.
As his career has evolved, he's gotten involved with wires and sinkers, which are more CNC aspects.
Looking at the numbers
The average hourly wage for a tool and die maker is $27, according to the U.S. Bureau of Labor Statistics.
Annually, that's about $56,200.
Closer to home, the average hourly rate is $21, or $43,700 annually.
To earn credentials in tool and die making, courses can be taken at Trumbull County Technical Center, Mahoning County Career and Technical Center, Columbiana County Career and Technical Center, and Eastern Gateway Community College.
A career path for everyone
Becoming a tool and die maker has provided a stable life for Zagorec and his family.
"It's been an excellent career choice," he said, noting he was able to pay his daughter's college tuition to become a teacher.
For high school students, "manufacturing is an excellent opportunity" to research.
Even students with straight-As and those who are National Honor Society members should consider the skilled trades if they like working with their hands and minds, Zagorec said.
"I never would have pictured myself" in manufacturing "because no one ever pushed it in high school."
That's why talking with students about apprenticeships is crucial, Zagorec said.
"There are so many opportunities for trades… that are great, stable careers."
For information on funding apprenticeships or upskilling employees, visit TechCred and WorkAdvance.