How many times when you're driving along a stretch of interstate, and you come up behind a massive building-like structure creeping along, escorted and plastered with "WIDE LOAD" signs?
Chances are, some of those could be modular buildings manufactured by MVMC newer member PanelMatic Building Solutions of Brookfield.
The modular buildings are largely used as substation control buildings, power distribution centers and switchgear motor control centers.
PanelMatic can also create modified shipping containers, mull pulpits, operator cads, large enclosures to shelter equipment, battery storage enclosures and general heavy fabrication skidded equipment.
Founded in 1957 in Youngstown, PanelMatic split from Dearing Compressor years later.
Founder Bud Dearing was making his way into electrical controls, and to keep distribution, the company had to separate the electrical side, said Dan Vodhanel, general manager of the Brookfield location.
Splitting further in 2019, PanelMatic moved the modular building out of the Youngstown Plant, which now handles control pandels. That's when PanelMatic Building Solutions was born.
Since 2019, employees have worked in a 73,000-square-foot facility at 6882 Parkway Drive in Brookfield.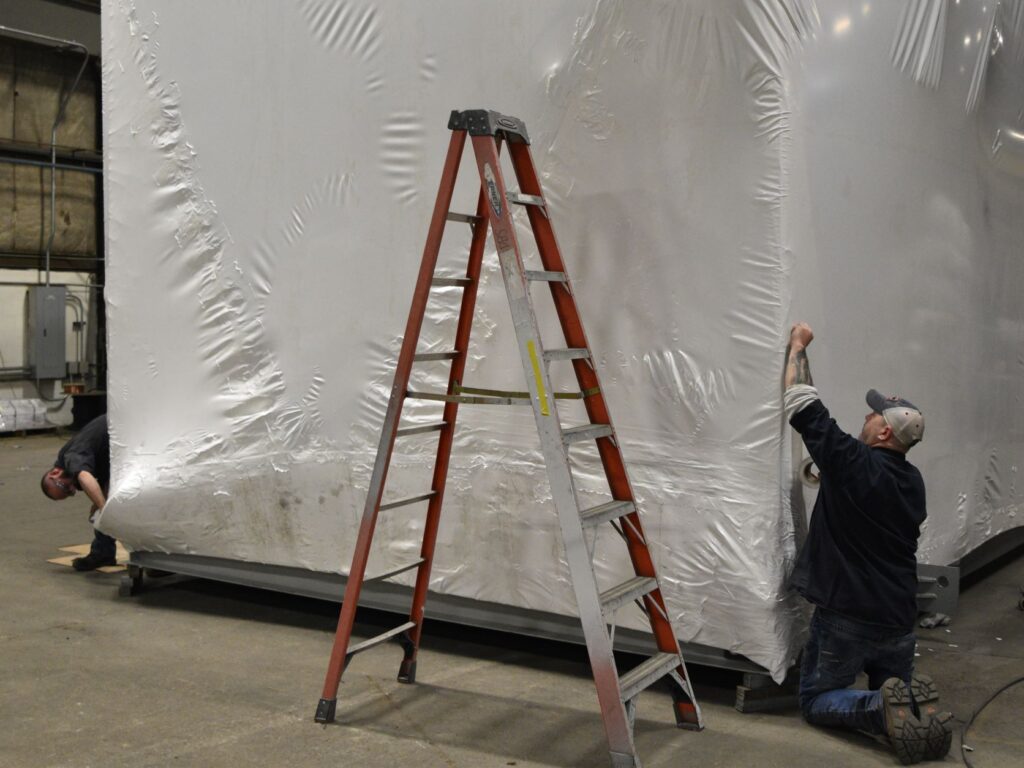 "We're a very large job shop. Every order is custom to suite our customers' needs," Vodhanel said.
There are currently 30 employees, and Vodhanel aims to hire another 20 in the next two years to cover positions in manufacturing, engineering and electricity.
The process of creating a modular building begins when the engineering team reviews a quote and specifications. Then, the design is drawn up and sent to the customer for approval. After that, crews begin manufacturing the building.
Once the building is erected, it's painted, then electricians from IBEW Local 2241 – PanelMatic's union – install electrical components.
When the building is done, it's shrink-wrapped and shipped.
Vodhanel has taken advantage of various programs to help upskill his employees, including On-The-Job training payment programs and TechCred for welding certification and software for engineers.
PanelMatic in Brookfield was also awarded the Excellence in Manufacturing in 2020 from the Youngstown/Warren Regional Chamber.