Sugeily Melendez is a mom by day and packer at a Mahoning Valley aluminum extrusion company by night. She has worked at Pennex Aluminum in Leetonia for just under two years and is already climbing the "aluminum ladder."
Her career with Pennex began as a forklift operator. She has since moved to her current position as packer and is in training to become a loader. Part of her drive to keep moving forward comes from her desire to dispel stereotypes of what women "can't do."
"I feel I'm more competitive than some of the men and I'm always trying to set goals to surpass my trainers and move past stereotypes of what women can't do. Anyone can be successful here when they show up with a good attitude and the willingness to learn something new," she said.
Single mom derives motivation from her kids
Her primary motivation, however, comes from her children. Melendez is a single mother of three. She loves the overnight shift because it allows her the flexibility to maintain a successful work-life balance.
"Third shift is perfect for me as a single parent. I spend time with my kids and get them ready for bed at their grandma's or their dad's before I head to work and then I'm home in the morning to get them ready for school. While they're in school, I nap and then we do it all over again," said Melendez.
Family is a part of the core values at Pennex, she described.
"The atmosphere here is like one big family. They're also very flexible when it comes to sick kids and doctor appointments," she added.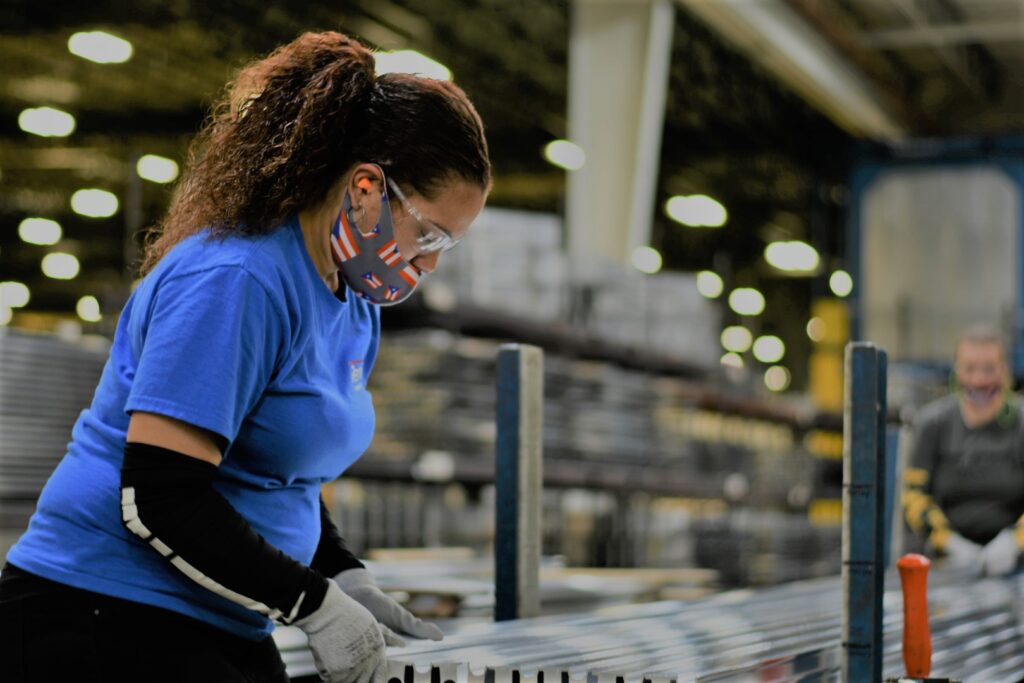 In addition to schedule flexibility and a welcoming workforce, Melendez, of Youngstown, said Pennex Aluminum also offers a safe and clean work environment.
"I just came off of a 10-hour shift and I'm still clean. I can rock my nails and I've never broken one. This is not a dirty, dusty place. It is a clean and healthy place to work," said Melendez.
Pennex Aluminum is a member of Mahoning Valley Manufacturers Coalition.
Pennex and many other local manufacturers are currently looking for dedicated individuals to join their teams. On-the-job training is available and no experience is required. Interested applicants for Pennex can explore openings here.