When most people think of welders, the word 'artist' isn't the first thing that comes to mind.
But that's exactly how Stacey Gray describes himself.
"I think it's a form of art," the Livi Steel Inc. employee said. "When you weld, it's almost like drawing. It takes a lot of thought."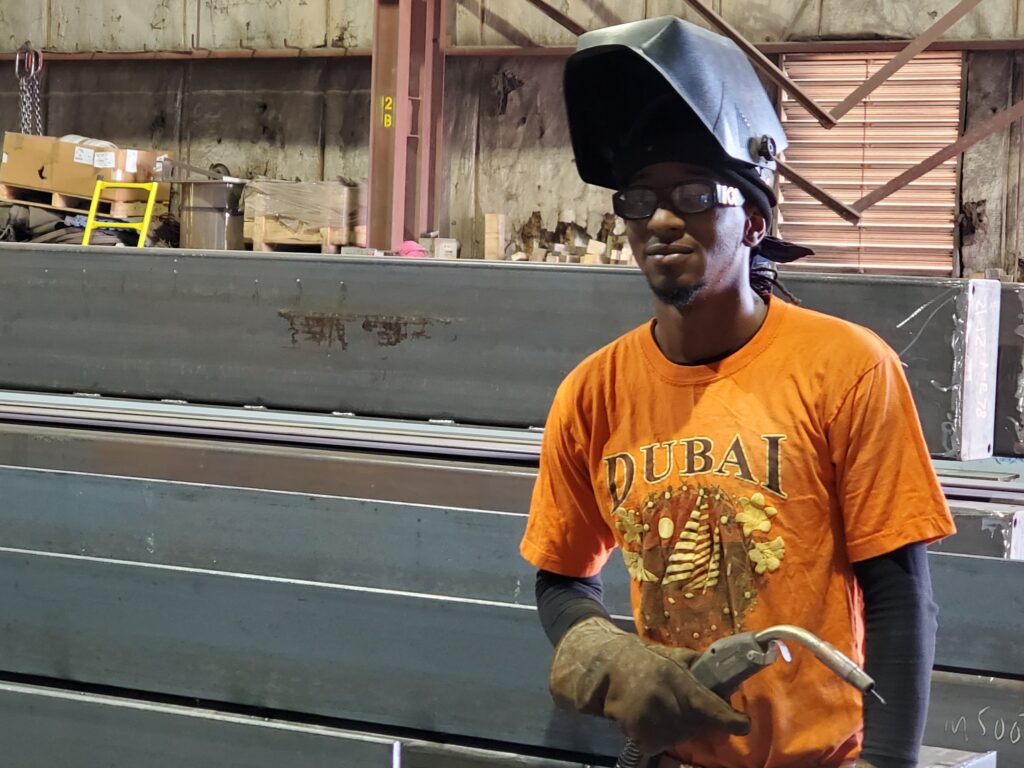 Gray got his start in welding when he was working at VXI in downtown Youngstown. He was encouraged to look into Flying HIGH, and enrolled in the school after checking it out.
Growing up, Gray didn't consider manufacturing as a career.
"I had no clue. I was lost when I was younger and didn't know what I was going to do," he said.
As he got older, friends encouraged him to pursue welding.
Gray is certified in stick welding, and his favorite type of weld is vertical up with stick.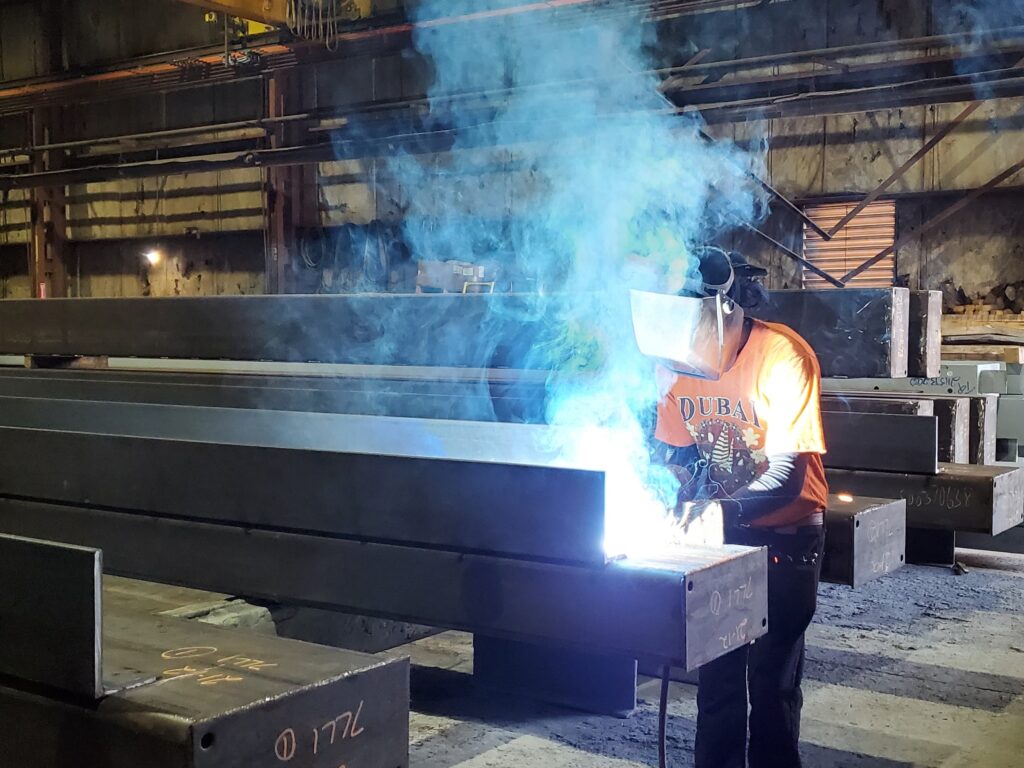 "I like the flow" of the process, he said. "After you're done, the bead is so pretty."
Recognized for detail
His craft is noticed beyond his work.
Donald Livi, president of Livi Steel, praises Gray's attention and dedication to work.
"Stacey's work ethic can be described as admirable," Livi said.
"His skills allow him to be effective, productive and efficient."
When he's not welding and earning certifications, Gray produces music and raps.
To anyone interested in a career change or looking for a new direction, Gray suggests to consider manufacturing.
There's a consistent form of growing and challenging yourself, he said.
"It's an environment where you'll always have to be aware," Gray said.
Going into a trade, be prepared to make mistakes. "It's like with everything – you get better with time," Gray said.
Livi Steel is a member of the Mahoning Valley Manufacturers Coalition.