How many times have you gone to a restaurant, hotel or casino and paid attention to the chair?
From now on, you probably will.
In Youngstown, MVMC member manufacturer Gasser Chair Company builds chairs that can be found around the world.
Founded in 1946 by the Gasser family, the company originally manufactured aluminum for helicopters.
In the 1960s, there was a transition into dining room sets and chairs, which in time evolved into the product Gasser is known for.
What's in a chair?
Just about every piece of a Gasser chair is made in-house at the facilities on Logan Way.
"It's amazing what all goes into making a chair," said Tony Brown, human resources manager.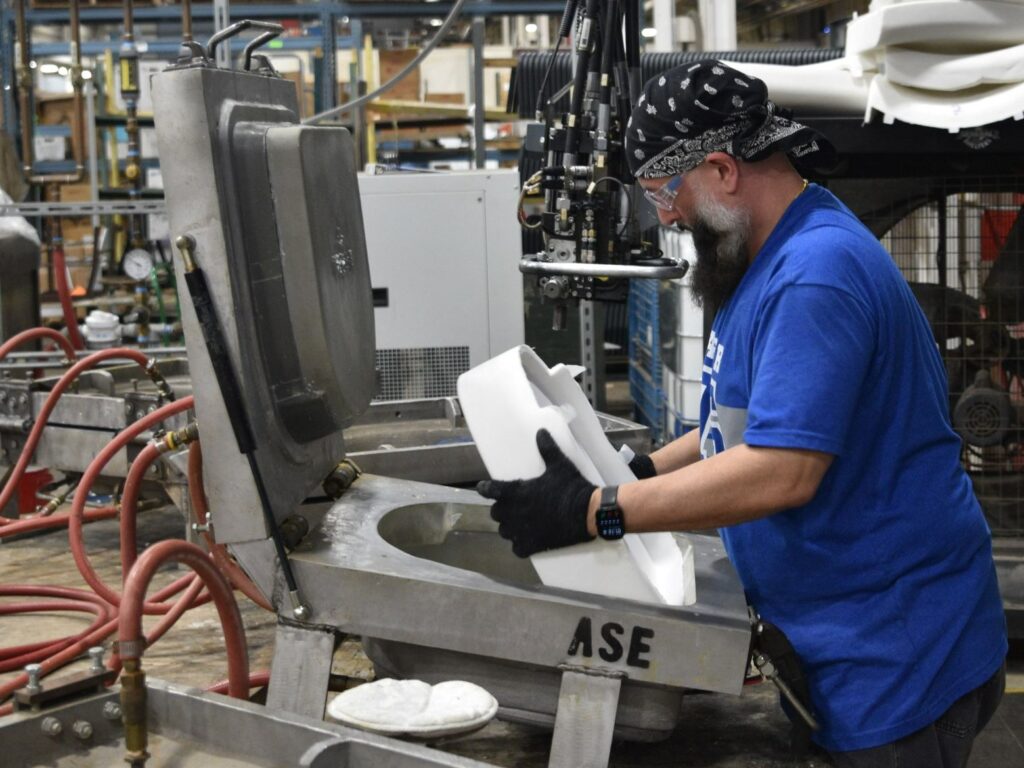 There are hundreds of types of chairs, he said, and each creation depends on what the customer is looking for.
Gasser specializes in hospitality and gaming chairs.
Each is designed to a customer's specifications.
"It's a pretty intricate process," Brown said.
At the corporate office, the sales team comes up with the name of each chair, oftentimes pulling inspiration from the Mahoning Valley.
Putting each other first
There are 100 employees at Gasser, between manufacturing employees who make the foam, sew fabrics, weld, hand-craft wood and sew final pieces together.
When a potential employee walks in for an interview, they usually always have the same thing to say.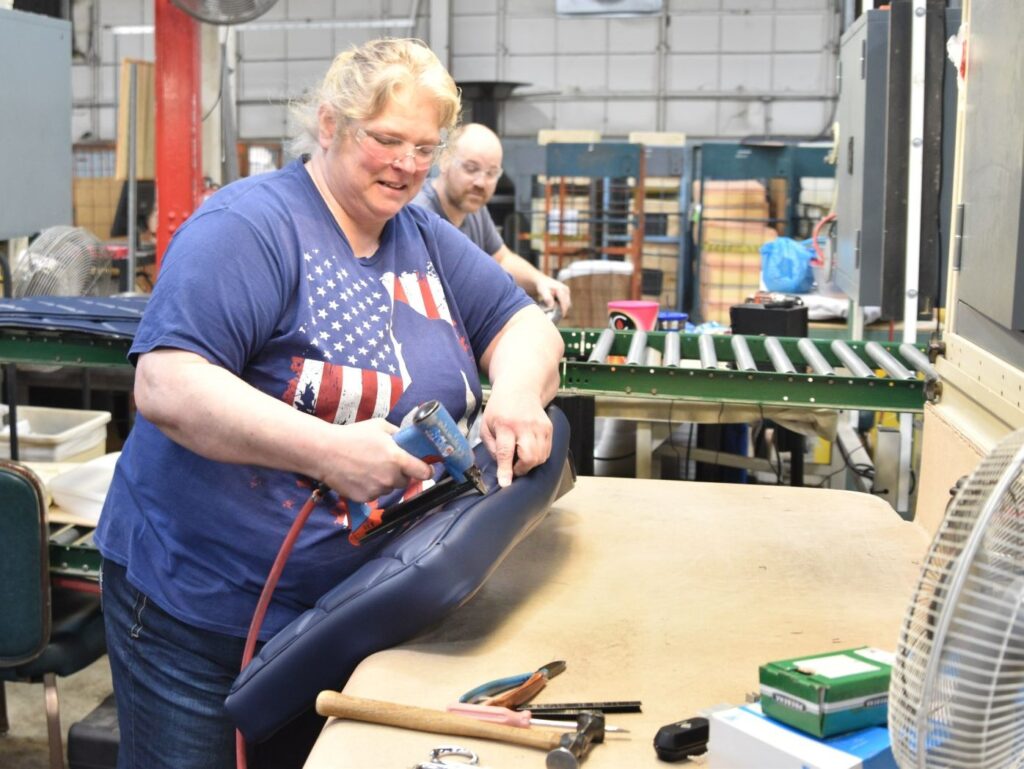 "I can't tell you how many times interviewees will say 'the culture feels different here,'" Brown said.
Oftentimes, employees from different departments check in with others just to see how everything's working and flowing.
"It's what we pride ourselves on. We're family-owned and the culture is inclusion and family-oriented."