During the day, Terrance Jones is a lathe operator at Lake Park Tool and Machine in Youngstown.
At night and on weekends, he's a photographer.
Jones got his start in photography in 2010 when his daughter graduated from high school, and "I had to pay for those senior pictures," he said.
Prior to that, Jones usually had a camcorder in tow, documenting life around him.
Mostly self-taught, Jones photographs weddings, senior portraits and maternity sessions. For training, he attends workshops and watches YouTube.
Then, Jones gets out and practices, as his goal is to do as little editing to the file as possible.
Building out
He's looking to branch into business-to-business photography, putting a creative flair on portraits.
Originally, Jones used Canon digital single-lens reflex cameras, or DSLRs, but now has a mirrorless Sony that he carries with him to work.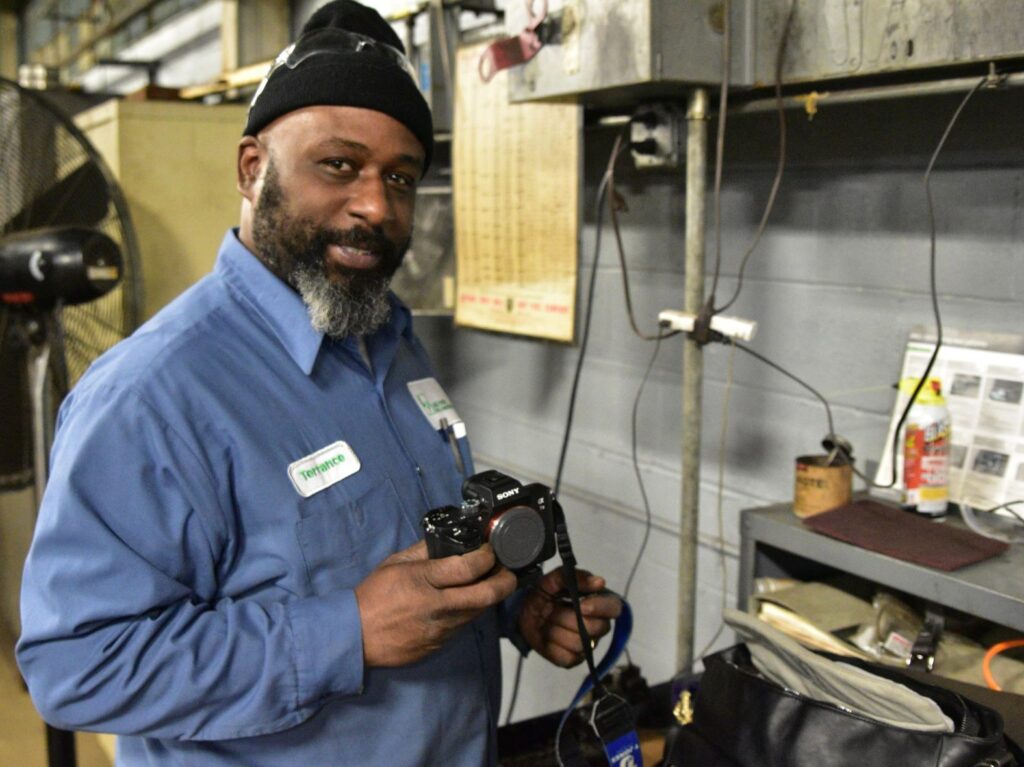 "I love it," he said of the newer investment. "What you see is what you get."
His precision at work with the lathe has lent itself to Jones having a steady hand for photography, he said.
Looking back
When he was growing up, Jones didn't think he'd be building things by day and creating lifetime mementos as a side hustle.
"I can see from my childhood" that he would have gone down his exact path, watching his father work on lawn mowers, installing dry wall, Jones said.
He applies the same approach to working in manufacturing, by working with his hands, that he does with photography.
"I'm all hands-on" during the learning process, Jones said.
Industrial support system
Calling Jones a "fantastic machinist," RJ Fryan, CEO of Lake Park Tool and Machine, and the Lake Park team overall support Jones in his photography, which like his daytime work, has a lasting impact.
"How many miners did you make this week, Terrance? Great, you hit your number. You also helped a couple have the happiest day of their life," Fryan said.
He and Jones have discussed advertising options and different ways to explore getting the word out about Jones' photography skills.
[View Jones' portfolio here.]
"It's beholding on us as the manufacturers now to support" employees in their extracurricular activities, Fryan said.
"How many lathe operators exist in the world that do this?" Fryan said, referring to Jones' photography.
Working within a company where he's encouraged to grow with his hobby and passion is rare, Jones said.
"It's beautiful. You don't get that too often."