MVMC member manufacturer Xaloy LLC in Austintown is building a stronger culture by improving communication skills of team leaders within the company.
Thinking before talking
Jesse Shaffer is a production supervisor covering the second and third shifts at Xaloy.
He manages about 30 employees, taking care of timecards and executing plans set by the day shift leadership.
He's been participating in the Leadership Essentials program, a six-part training series to better communicate with employees.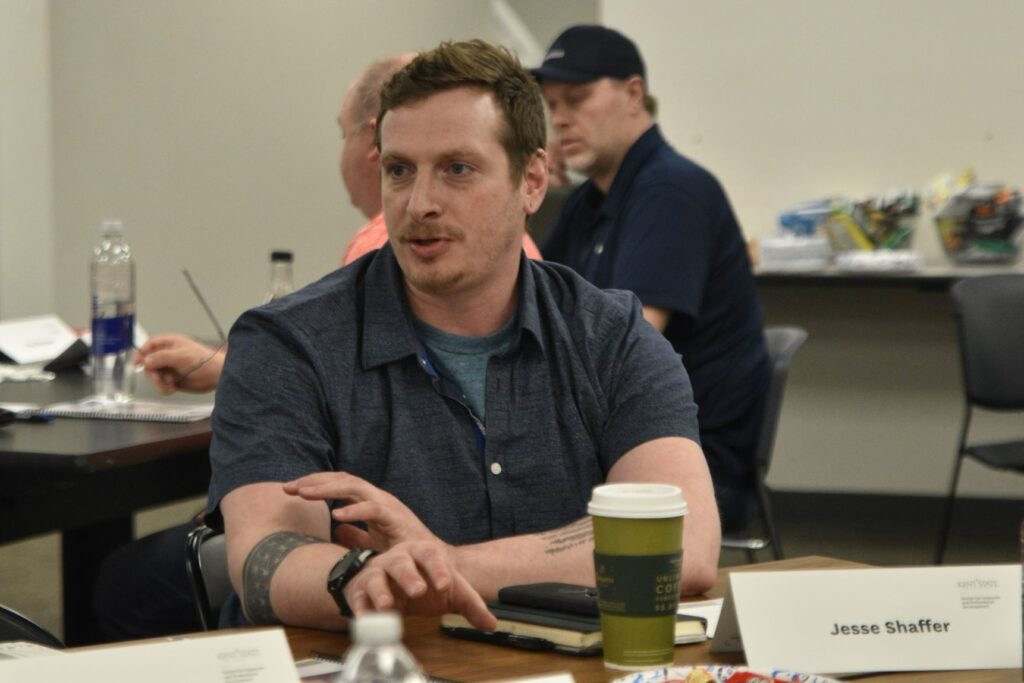 "It's been a lot about communication" and learning about generational habits, he said.
For instance, Shaffer has learned to ask open-ended questions to elicit more information as well as provide an opportunity for an employee to share something he didn't think to ask.
The training has also taught Shaffer to assess what he wants to say during a conversation.
"I can take a step back and think about how I'm going to say something," he said. "Sometimes, how I think it is going to come across isn't going to be the same as how someone will receive it."
He's also learning how to interact with and guide different generations, from Baby Boomers to Generation Z.
Shaffer's goal in his leadership role is to help his team work cohesively.
The training gives him a chance to work on his leadership. "It's always going to be a work in progress, but it's very useful" to have this knowledge and awareness, he said.
Investing in the workforce
The leadership essentials program was built especially for Xaloy through the Center for Corporate and Professional Development at Kent State University.
There's a certificate for participants after completion, said Trudy Cheney, global human resources director for Xaloy.
"This training gives our employees the tools they need to draw on when they run into challenging situations," she said.
Kamal Tiwari, CEO of Xaloy, also "made it very clear" that training of all types is important to him, Cheney said.
By investing in employees, they can develop and grow along with the company.
Shaffer agreed that Xaloy creates chances for employees to evolve.
"I started as an entry-level employee. One of the positions someone can get coming off the streets," he said, adding he was able to work his way up in several years due to all of the training company offered him. "Being given the opportunity to advance and have career development is refreshing."
Xaloy LLC has been an MVMC member since 2018.
Calling on resources through the partnership with MVMC was one of many benefits of joining the coalition, Cheney said.