Pennex Aluminum is the latest MVMC member to be featured in a Business Journal Brain Gain Navigators segment. The live Q&A with area high school students took place May 5.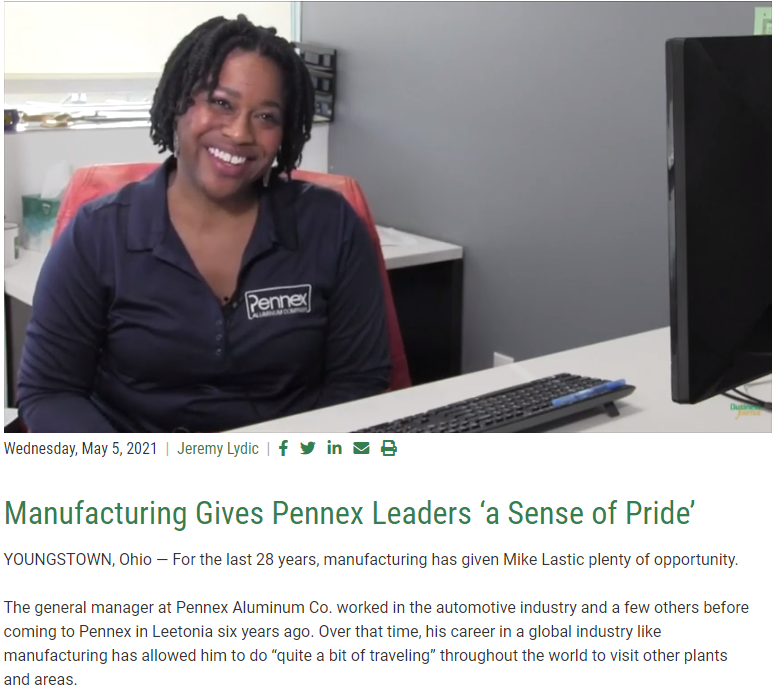 Click here for a replay of the entire segment and a quick 2-minute video from Pennex's Leetonia, Ohio operations.
Mahoning Valley Manufacturers Coalition is among the title sponsors of Business Journal Brain Gain, a year-long forum for showcasing the various career opportunities available to young people in the Mahoning Valley.