Within the first half hour of a five-hour job fair, Vallourec was scheduling candidates for job interviews for the next day.
"We had openings for condensed-session interviews, and those spots were filled almost immediately," said Elizabeth Aukerman, Vallourec talent acquisition specialist.
Vallourec was among 70 entities from the Mahoning Valley, including MVMC members, to participate in the Youngstown Works inaugural hiring event.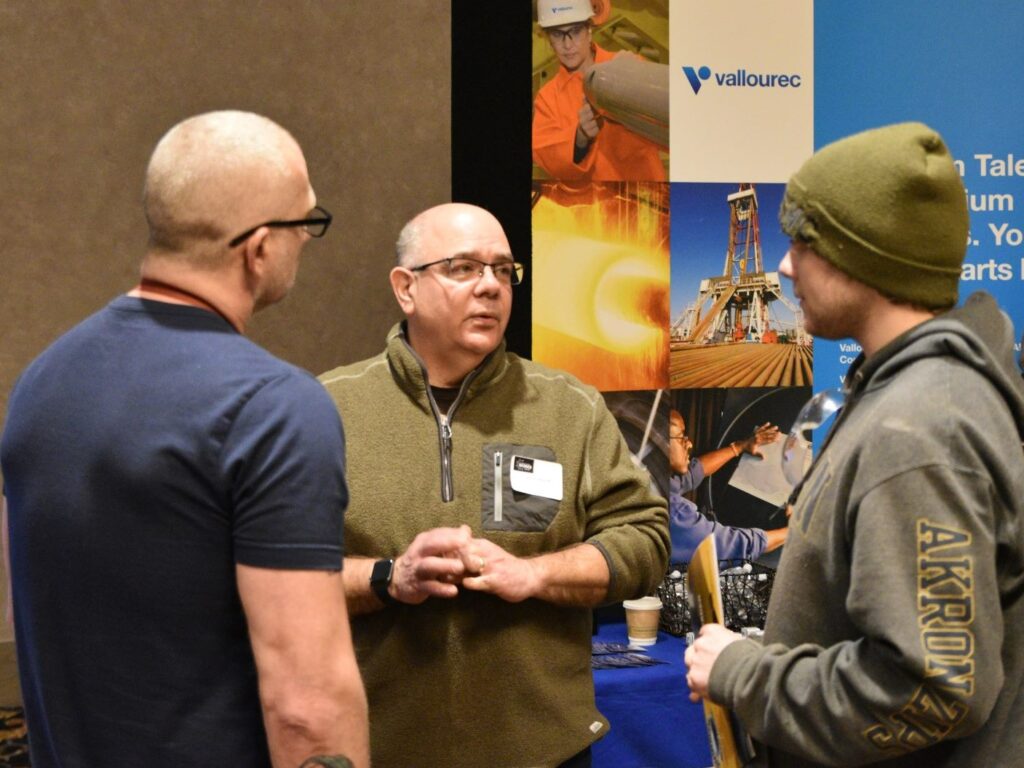 Finding employees
Youngstown Works is a consortium of employers and educational partners spearheaded by MyPath Mahoning Valley.
More than 200 job seekers attended. Some interviewed on the spot and others started the application process.
Bringing employers and schools together for the hiring event is one approach when finding employees, said Julie Michael Smith, MVMC project manager.
"Reaching job seekers has been diverse, through hiring events, social media and referrals," she said.
Job seekers can also talk with companies one-on-one about what to expect at facilities when they connect at job fairs.
For manufacturing, many people think they have a sense of what the industry is, "an outdated misconception" that every facility is dark, loud and filled with back-breaking work.
"It's completely changed" with emerging technology and updating facilities coming into play, Smith said.
Rethinking the workplace
Peoples' expectations about work have changed, too.
There has been "lots of turnover" over the last couple of years, as people have reevaluated what they've been doing at the workplace.
"Now, people are looking to reskill" and even train for something new, Smith said.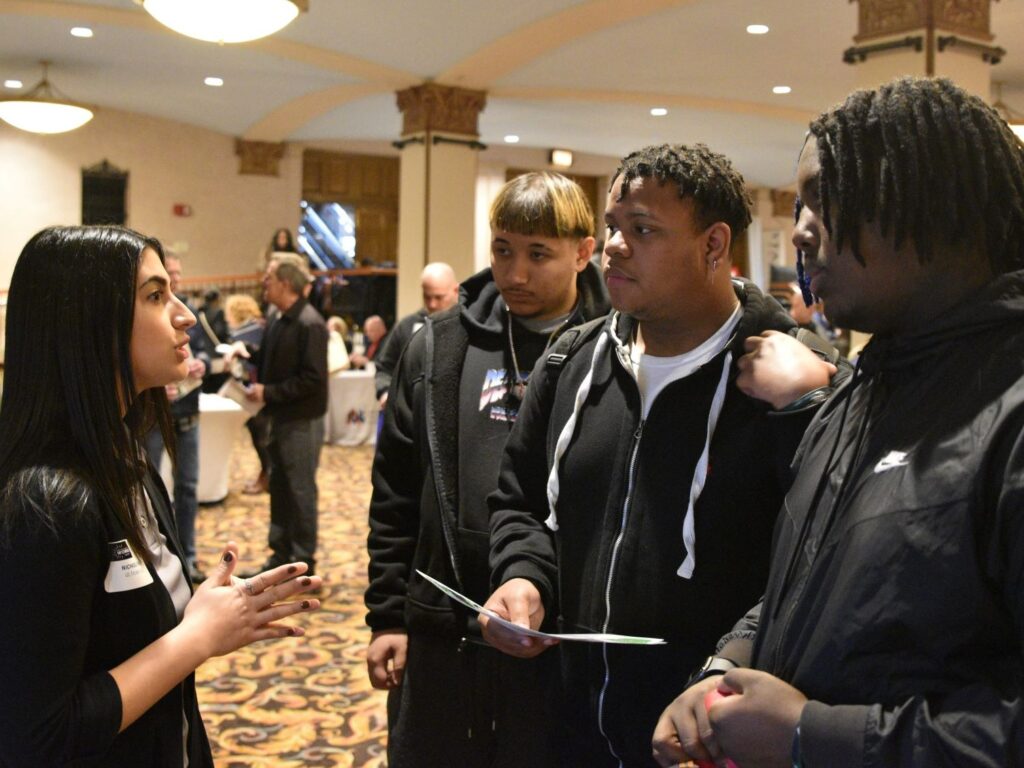 To help job seekers connect with careers in manufacturing, technology and health care, MVMC serves as operations manager for the Ohio To Work Mahoning Valley program, which runs through 2022.
"Ohio To Work is an opportunity to focus on showing job seekers what manufacturing is today," Smith said.
For more information on Ohio To Work hiring events, contact Smith at julie@mahoningvalleymfg.com.