To most people watching, navigating a larger-than-life Caterpillar wheel loader would be intimidating.
Add trails just wide enough for the machine and towering piles of aluminum, it would seem a nearly impossible task.
Bernard Jones Jr. makes driving the wheel loader look easy.
It's one of his responsibilities he looks forward to performing at Ellwood Aluminum in Hubbard.
The company produces large-diameter aluminum ingot and billet, rectangular slab and cast plates.
Taking care of the "work family"
When Jones gets out of the wheel loader and stands near the piled scrap, everything looks scaled to match him.
Standing at around 6'8" tall, his enthusiasm for work matches his stature.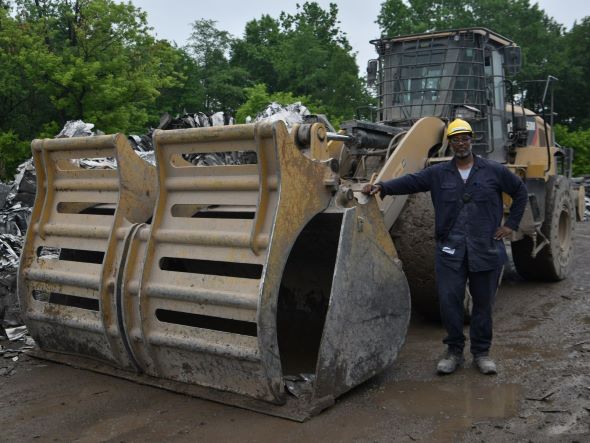 The furnace operator began working at Ellwood in March 2022.
He learned the basics of the manufacturing industry through WorkAdvance after being recruited through the National Center for Urban Solutions.
WorkAdvance prepares inexperienced individuals for entry level positions in advanced manufacturing; positions with MVMC member manufacturers that include career growth opportunities. NCUS is a community grassroots recruiting partner of MVMC.
"Going through the training to work at Ellwood, it was very helpful," Jones said, adding he was transitioning from another job.
At Ellwood, everyone has to be responsible and it's taught in the training, he said.
Safety is among the largest responsibilities stressed, Jones said.
"When you're responsible for others along with yourself, that makes it along the lines of a family rather than just an employee."
Training is an important component of working at Ellwood.
"With the type of work we're dealing with, we have to have that extensive training," said Hank Stull, HR manager.
Don't think twice about WorkAdvance
Jones, Stull and Steve Page, general manager at Ellwood, have advice for anyone thinking about completing the WorkAdvance program.
In two words: Do it.
"The more education you have coming into this field itself, the better. Listen to what you're learning," Jones said. "Any type of work advancement lets you be better than you were before."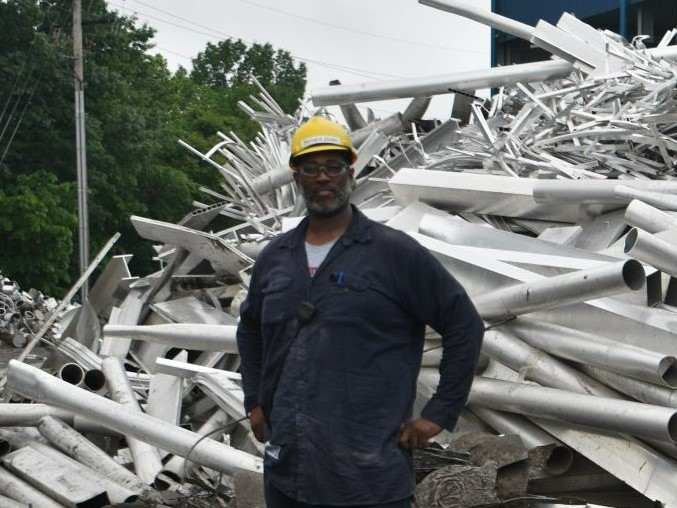 Folks interested should be willing to learn, ready to work, Stull added.
WorkAdvance helps people "understand what's needed to succeed in manufacturing," said Page.
"It's a great way to get hands-on experience but also decide which aspect of the industry – or if at all – is the right fit," Page added.
Jones offered a bit more guidance: "Just be patient."
When Jones isn't working as a furnace operator, he's a motivational speaker and works on a nonprofit he's putting together: Rehabilitation to Revitalization.
Its focus is to bring individuals who were incarcerated to get together and help clean Youngstown.
From his nonprofit to his work at Ellwood, a common theme for Jones is sharing knowledge.
"You have to have a passion for what you're doing and respect the energy being passed on," sharing what you've learned with those around you, Jones said.