While women make up 51% of the U.S. population, they represent only 27% of the manufacturing workforce in Ohio, according to Hard Hatted Women Ohio.
The Manufacturing Institute's "35×30" national campaign is pushing to get representation of women in the industry to 35% by 2030. Right now, it's about 30%. HHW Ohio says here in the Mahoning Valley, the number shrinks to 23%. That means closing a 12% gap.
"We have seven short years to exceed that goal because once we set a target, usually we aim a little higher," said Julie Michael Smith, program director at the Mahoning Valley Manufacturers Coalition.
The plan to make that goal possible was the focus at the Women in Manufacturing Roundtable on February 16 at Vallourec in Youngstown. Kaci Roach, executive director of HHW Ohio, was the guest speaker. More than two dozen others were part of the conversation, including the Mahoning Valley Manufacturers Coalition, as well as the Vallourec North America Talent Management Director Chris Allen, and the Women@Vallourec.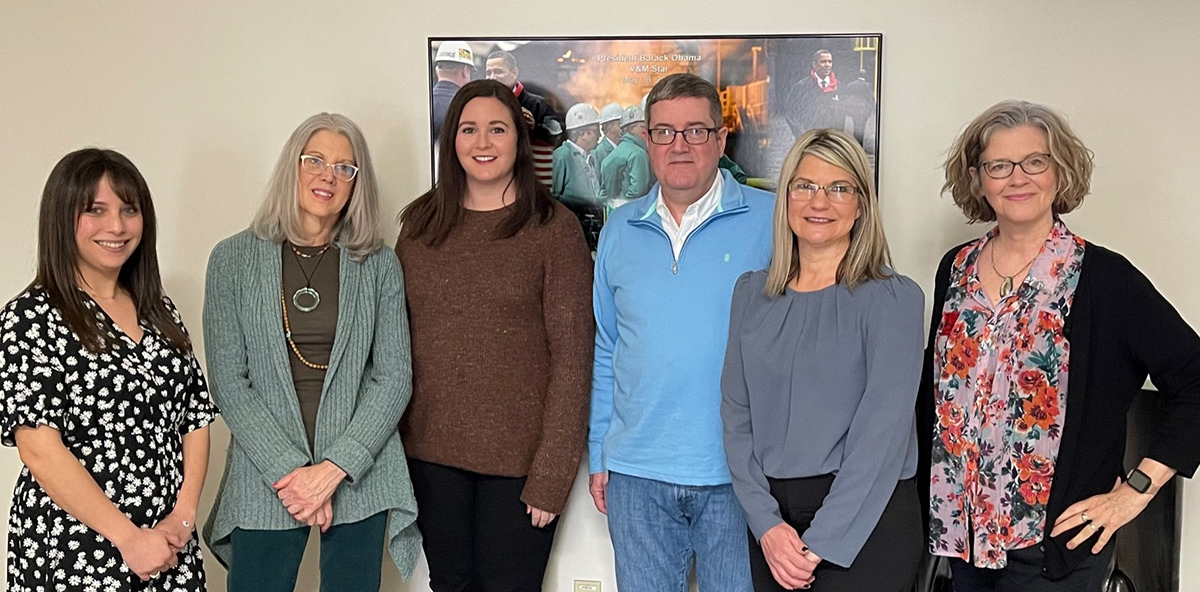 Since 1979, HHW Ohio has been dedicated to helping women grow and succeed in high demand, high wage jobs and bring awareness to career options they might not otherwise consider.
"There's really great research from the Manufacturing Institute that shows that women are interested are getting into and moving up in these careers," said Roach.
She says recruitment and retention are the ways to address low numbers, and you achieve that through awareness, belonging and professional advancement.
Engaging early builds awareness
Roach says engagement with community-based organizations gives more trusted voices to your effort and builds strong relationships.
"Research shows girls as young as 10 begin to view manufacturing and other hands-on professions as gender based, or 'for the boys.' This perception continues to grow as women select their educational and career pathways creating a knowledge deficit of what other opportunities exist in manufacturing and outdated models of manufacturing," Roach said.
She says a great action to take is engaging with K-12 programs and the Girl Scouts. She says there are badges dedicated to career exploration and working hands-on with STEM.
"Disrupt the narrative at a young age. Empower women in your community to become role models," Roach said.
She encourages employees to be community leaders by participating in career fairs, classroom visits and mentorship.
"It shows yes, women are here, and we belong in manufacturing," Roach said.
Women need to feel sense of belonging
According to the Harvard Business Review, a high sense of belonging is linked to a 56% increase in job performance, a 50% drop in turnover risk and 75% reduction of sick days. Roach says groups like Women@Vallourec is a great benefit in the workplace, and it helps to have flex scheduling, or group scheduling, so employees can have family balance.
"Essentially there are groups or pods of employees who are responsible for covering each other's space, so they work as a collective unit to cover times and shifts," Roach said.
Roach also believes companies need strong family leave policies, nursing facilities, and women need to feel their concerns are being addressed.
Prioritizing professional advancement
HHW Ohio says 44% of Mahoning Valley households have a single parent. Roach says some women run into what's called the "benefits cliff." This means they have a lower paying job, receive some type of government assistance, but can't get a higher paying job without losing the assistance needed to survive.
Roach says this is where companies can offer child care subsidies to offset costs, or employees can do wrap-around support while women work into more sustainable employment.
HHW Ohio has also developed a program called WISE Pathways. It brings together community-based organizations, education/training providers and businesses to create a supportive pathway for women in male-dominated jobs.
The two primary elements are career exploration and coaching by industry and role model speakers.  Roach says women need to be encouraged to share their stories and empower others.
Local WISE Pathways connection
WISE Pathways is partnering with Eastern Gateway Community College in Youngstown and MVMC to run a program this summer. Roach says the idea is for each woman who participates to have a personal connection at the end.
"Schedule mock interviews that can turn into real interviews, if the employer is willing, so they're able to network with hiring companies as direct result of WISE Pathways," Roach said.
About Women@Vallourec
Women@Vallourec started at the corporate level, but also organizes at the Youngstown plant. Members meet twice a month to discuss any issues and create tangible actions to increase the representation of women.
Abigail Bonavides, the corporate leader of Women@Vallourec, was invited to the roundtable to talk about the program and what it means for the company. She has more than seven years of experience in human resources and focuses on the training and development pipeline to increase the number of women at the company to 25%.
The four pillars of the program are recruitment, retention, education and career advancement. The goal is to make sure women have what they need in the workplace such as locker rooms, uniforms, family leave policies, as well as making sure concerns are being addressed.
Bonavides was also joined by Katia Rogaume, the sourcing director for Vallourec in the U.S., Canada and Mexico. She is responsible for making sure women have a safe space to share their experiences and getting problems solved in a timely manner.